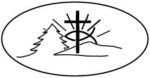 Service Description
New Horizons Christian Church is a fellowship of believers that has been waiting for you. This is a place where your family can grow in intimacy with God through the teaching of the Bible, praise and worship, and develop a deeper relationship with Christ and other believers.
Our Worship
We realize that worship is not so much about "style" as it is about "heart"… and the heart of our worship is truly about Jesus Christ, and Him crucified.
Our music is mainly Christian contemporary praise and worship songs with a blend of the great worship hymns of our great Christian heritage. One magnifies, praises, and worships the Lord, bringing us into His presence. The latter are often the great testimonies of our past. "This is my story, this is my song… praising my Savior all the day long"; or "Amazing grace, how sweet the sound. That saved a wretch like me." These can and should be the great treasures of our past along with the new songs that usher us into the great courts of God in our spirits.
Also Providing counseling for Veterans and family members.
Address
701 Carbondale Drive Dacono, CO