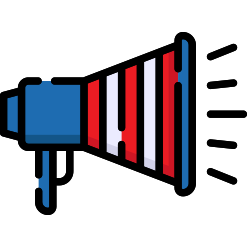 Outreach
We wish to find all of the 450,000 Veterans in Colorado & Wyoming to let them know many of us care deeply about them.
No one needs to be alone ever again.
We can help them find a purpose, regardless of where they are in the life cycle.
With our team of people and Qualified Resources we can offer hope to them all.
A substantial percentage of Veterans have no access to care or support and we work to resolve this for them, 60% are not in the VA care system.
We provide monthly newsletters designed to inform and educate.
Our news releases reach over 150 media outlets and we hope they use the information.
Articles about the challenges facing Veterans are common for us to write and distribute.
We give talks to any organization that wants to learn more about and support Veterans and their families.
We strongly support the PAMVET Breakfast Club program started in Loveland, CO in 2008. Over 1,000 Veterans have attended the Loveland breakfast club, every Saturday at 9 am at the Loveland Golden Corral. Now also in Englewood.
If you are a Veteran or family member who has a question or in need of assistance, give us a call at 720-600-0860.
If your organization would like for us to present our story to your group, give us a call at 720-600-0860.